Customized Exhibitor Booths
Booths Can Include:
Logo / Branding
Welcome Video
Chat (1:1 Private or Public)
Email Contact Form
Content Window Signs Which Can Include :
Documents
Images
Videos
Links to External Web Pages
All To Action :
Prize Giveaways
Contact Us
Newsletter or Product Info Sign Ups
Demonstration Request, etc.
Virtual Premium Booth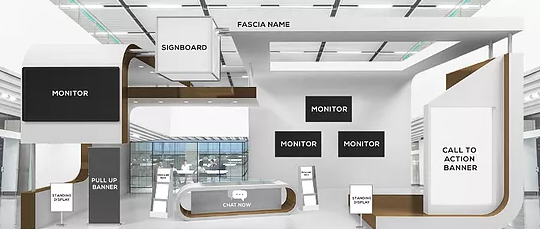 Virtual Standard Booth
Space Booking Form
I Would Like To
Exhibit With Virtual PREMIUM Booth
Exhibit With Virtual STANDARD Booth
Have More Information. Please get someone to contact me.